I feel I've completely neglected a largely important event in the news... the new Attorney General appointee William Barr.
I listened to an interesting podcast last night about his confirmation hearing. A hearing I wish I had been able to watch live. The short 27 minute podcast is from The Daily, a quick daily recap of what's going on in the country produced by The New York Times:
>> William Barr Under Oath <<
I want, so badly, to believe that there is someone being nominated by DJT who isn't a complete disgrace to democracy... William Bar *WAS* George H.W. Bush's Attorney General and has a solid reputation within the government, so he seemed a promising choice. More than anything I want there to be a real-live grown-up in charge who runs the Justice Department as a separate entity from DJT's will and request of "loyalty" AND someone who doesn't have archaic views on where this country should be heading...
But, then I read things like this:
"Barr's Record On Mass Incarceration Comes Under Scrutiny In Confirmation Hearing" - NPR
"His Justice Department tenure was marked by extraordinarily aggressive policies that harmed people of color."
Or THIS
"The many red flags raised by William Barr's hearing" - The Washington Post
He offered no guarantee that the public would see whatever report Mueller issued. If anything, he seemed to tilt toward secrecy when he said the special counsel's conclusions "will be handled as a confidential document."
Not to mention, one of the larger fears we're seeing is because Barr, unprompted, wrote a memo addressed to Rod Rosenstein essentially saying that Mueller's investigation into the President's obstruction of justice (specifically the firing of James Comey) isn't founded. The memo basically says that DJT was completely within his rights and power to fire Comey for whatever reason and it should not be considered obstruction... and then that was passed onto the acting Attorney General and obviously to DJT himself. So, if anyone was wondering WHY the president might be favoring this particular nominee, look no further than a 19-page memo.
"Barr sent or discussed controversial memo with Trump lawyers" - CNN
Attorney General nominee William Barr shared a controversial memo last year with nearly all of President Donald Trump's lawyers concluding that an aspect of special counsel Robert Mueller's case could be "fatally misconceived," Barr acknowledged Monday.
Barr's 19-page memo -- which concluded that Trump's publicly reported interactions with ex-FBI Director James Comey could not constitute obstruction of justice -- was addressed to Deputy Attorney General Rod Rosenstein and Assistant Attorney General Steve Engel and released as a part of Barr's Senate questionnaire last month. But it was previously unclear who else had seen it.
Also, in the article:
In December, [Senator Diane] Feinstein asked both Barr and Attorney General Rod Rosenstein about the 19-page memorandum. "I read your memorandum with great surprise," Feinstein told Barr in a letter. She said that in all of her years reviewing nominations, she had never seen a nominee write "such an in depth legal memorandum for no reason." "Your memorandum is not an informal opinion piece or casual commentary;" she said. "Rather, it is a lengthy, detailed legal argument with pointed conclusions," she said.
I would like to read the memo, myself but I haven't been able to find a copy!
A small rant bout the general operating procedures that I take issue with:
I hate that anything that looks or sounds like it COULD be a rational idea or choice that's coming from the Whitehouse almost always has layers of deceit. I hate that we can't trust a thing that comes out of anyone in this administration's (or the GOP's) mouth. I hate that politics has gotten so divisive. I hate this "us" vs. "them" mentality (although I know sometimes I don't exactly help with that idea). But, most of all I hate that, at some point, the GOP decided that their own personal interests were worth more than the will of the American people. That is unacceptable. Why can't it just be... "This is what our people need" "Great, let's do what we can to provide it for them." When did our elected leaders become the be all-end all of what needs to be done? THEY work for US.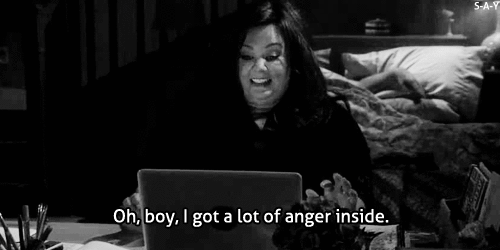 <3
(Cover Photo Cred: Saul Loeb)